Home prices soar amidst a healthier market:
One notable trend in the North Bay region, particularly in Marin County, is the rapid appreciation of single-family home prices. After experiencing a 34% price decline from its peak in April last year, Marin County has witnessed a remarkable rebound in home prices. This resurgence is indicative of the broader market trend observed across the North Bay. In 2022, the market experienced a cooling effect due to rising mortgage rates, resulting in a decline in home prices. However, as demand started to rise again in 2023, despite higher mortgage rates, an increased number of homes came onto the market, leading to inventory growth. Surprisingly, this counterintuitive interplay between supply and demand has contributed to a healthier market and a boost in home prices. Year to date, Marin County has seen a 21% increase in single-family home prices, while Solano and Sonoma have experienced respective increases of 4% and 8%. In contrast, Napa's market has followed a different pattern, with prices declining by 2% this year.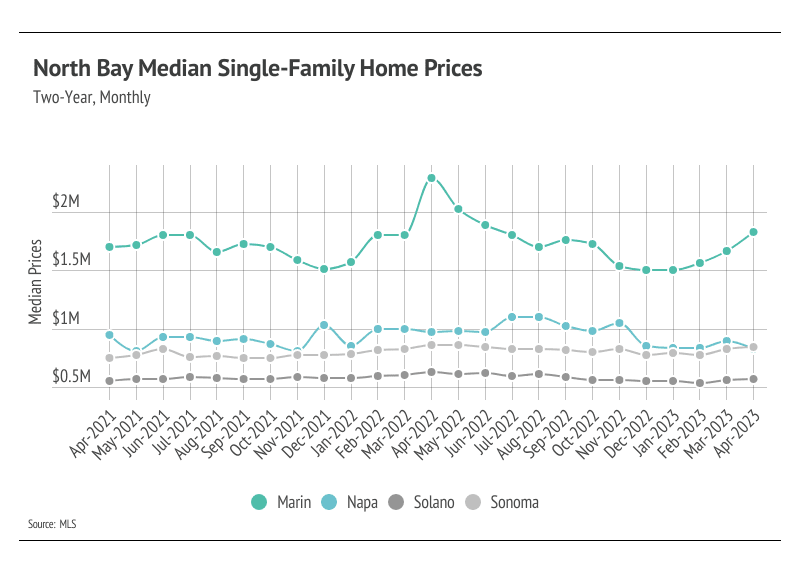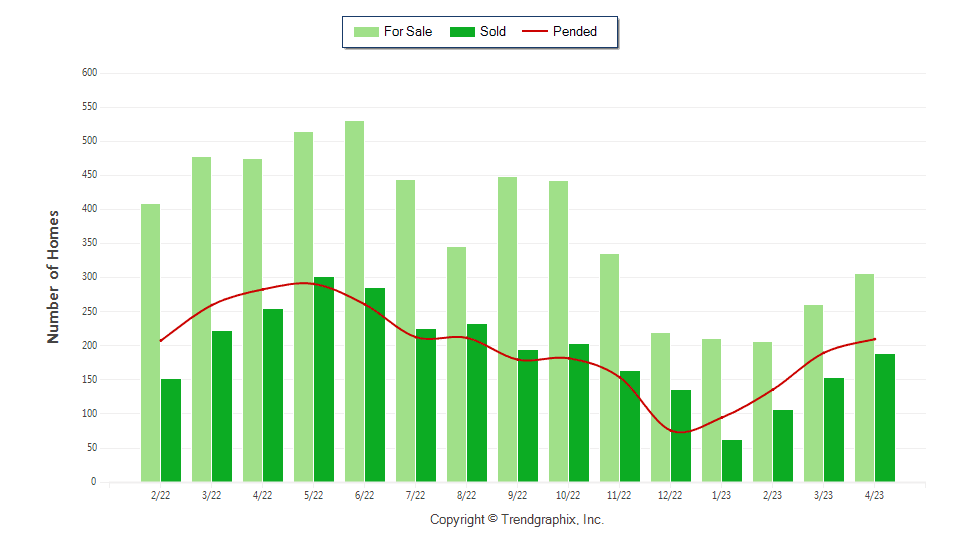 Inventory growth and its impact on the market:
In line with typical seasonal trends, the North Bay region has seen growth in single-family home inventory, sales, and new listings. However, it is crucial to note that these metrics still remain well below historical levels. The number of home sales is closely tied to the availability of active listings. As demand continues to surge despite higher interest rates, the limited inventory has created a highly competitive market. Over the past three months, sales have seen a significant 67% increase, accompanied by an 81% rise in new listings, highlighting a healthier market environment. The scarcity of available homes has given sellers increased negotiating power. In January 2023, sellers received an average of 93% of the list price, but by April, they were able to secure 100% of the asking price. With inventory projected to remain historically low throughout the year, the market is expected to become even more competitive, particularly during the summer months.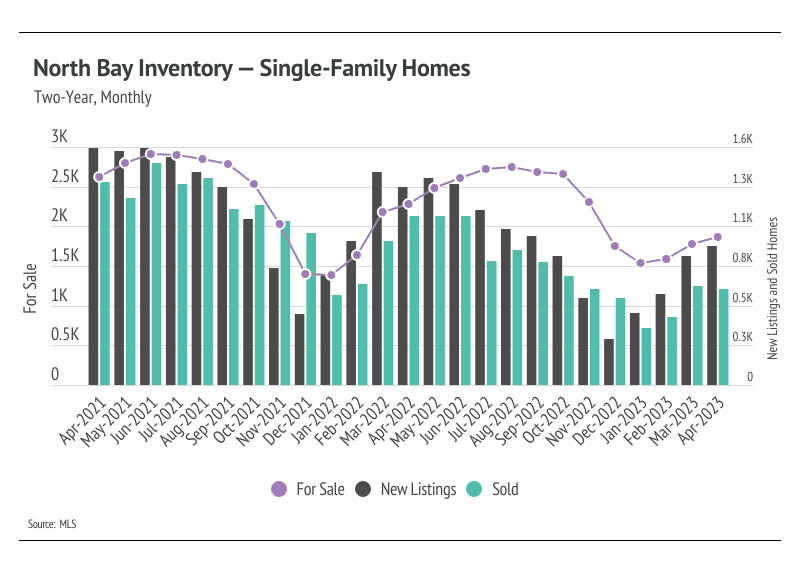 My "boots on the ground" interpretation of this data is that homes that are in good shape, nicely prepped, and priced properly are flying off the market at premium prices. Whereas, properties that need some work or are in less desirable neighborhoods are sticking around on the market a little longer and we are seeing a decent amount of price reductions. For Sellers, the lesson is to do some work up front to position yourself for success. For Buyers, there are deals to be had if you're willing to take on some work or live with a cosmetically dated property for a little while.
Months of Supply Inventory confirms a sellers' market:
The Months of Supply Inventory (MSI) metric offers valuable insights into the supply-demand relationship in the housing market. By measuring the time it would take for all current listings to sell at the present sales rate, MSI provides a gauge of market balance. In California, a long-term average MSI of around three months indicates a balanced market. An MSI lower than three signifies a sellers' market, where demand exceeds supply, while a higher MSI suggests a buyers' market, where supply surpasses demand. In the North Bay, MSI has experienced a significant decline over the past few months, dropping below three months of supply in March and declining further in April. This decrease is a result of the higher proportion of sales relative to active listings and reduced time on the market. However, Napa stands as an exception, with an MSI indicating a balanced market for single-family homes.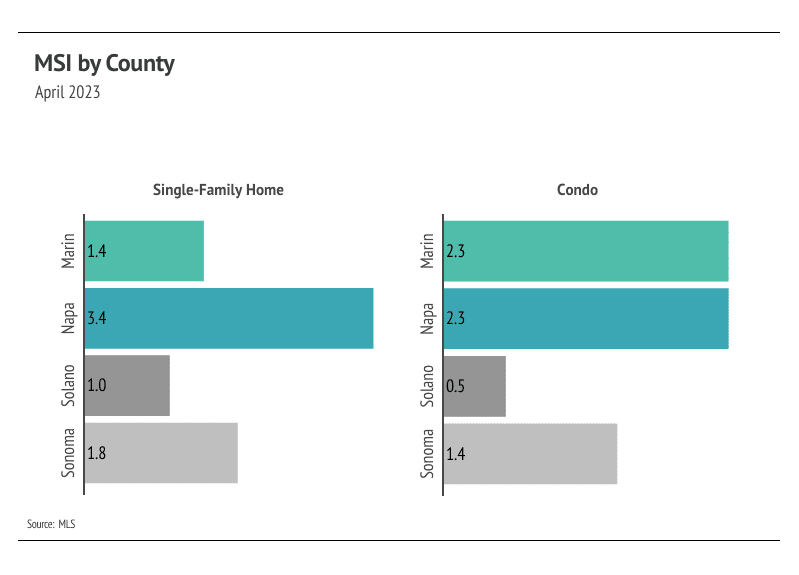 Conclusion:
The North Bay's real estate market continues to showcase interesting dynamics, with rising home prices, limited inventory, and increasing competition for buyers. Marin County's impressive recovery in home prices serves as an example of the broader trend observed across the region.
Thank you for reading the Local Lowdown, your monthly source of valuable insights into the real estate market of the North Bay region. By examining the data, we aim to provide you with a comprehensive understanding of the current real estate landscape in the North Bay, with a focus on Marin County and Sonoma County. In short, we aim to cut through the noise and inform you as to what's really happening locally with real estate in Marin and Sonoma Counties. The team at Journey Real Estate is here to be your trusted resource for all things real estate!